Here are some winter driving tips to help you stay safe and keep your vehicle running reliably through the season. Although many are common sense it never hurts to have a refresher!
Tires, tires, tires. Did I say tires? Yes be sure that your tires are in good condition and have enough available tread for the elements you will be encountering. Do you drive in a lot of snowy and icy conditions? Consider the newest styles of snow tires that are siped as opposed to using studded tires which are hard on the roads.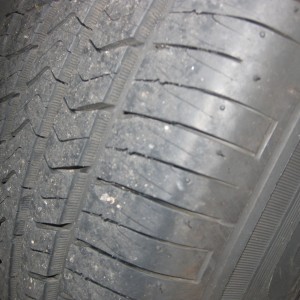 Have your automotive professional do a seasonal inspection of your vehicle being sure to check the engine tune up condition, battery, anti-freeze protection, and heating/defroster components.
Replace your wiper blades and fill your washer reservoir with freeze proof fluid.
Check to be sure you have emergency supplies such as water, food, and first aid kit.
Is your spare tire inflated? Be familiar with your jack and all the necessary items to be able to change a spare tire.
Carry chains or traction devices.
Keep jumper cables or better yet one of those handy little jump pack devices (just make sure to keep it charged up).
Keep it under control. Just because you seem to have excellent traction doesn't mean you have the same stopping power. The National Highway Traffic Safety Administration says: The Overall Stopping Distances are DOUBLED (x 2) for wet roads and multiplied by TEN (x 10) for snow and icy conditions.
Follow these steps and you should be able to make it through till the flowers bloom next spring.
Happy Driving!